I saw this lovely bit of crafty goodness on
Pinterest
a few months ago and have been wanting to make it but I wasn't quite sure what I would use for the base, which type of wire would work best.
Than I saw this in the
Dollar Spot at

Target

!
I knew I could use it for something, so I bought one
(ok really 4 but don't judge)
I figured I could use it for all kinds of future crafts. I wasn't even really thinking about this specific project when I bought it, but a few days later when I was looking through my
Pinterest
Boards I saw it and knew it would be perfect.
I decided to make one for my
grand baby's nursery
. The nursery is
Yellow
and
Grey
so I used a spool of super soft yarn that is varying shades of
Grey
. I just twisted the wire into the shape of the letters and than began wrapping the yarn around it.
It was super easy to do, it took just a few minutes and I did it while I was watching TV.
I figure after the baby is born, I will make his/her name and cover it in
Yellow
yarn.
I love the

Target

Dollar Spot!
How About You, have you found anything awesome in the Dollar Spot at

Target

lately?
Until Next Time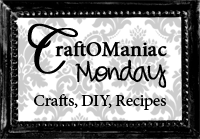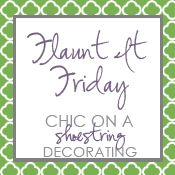 /